About the Artist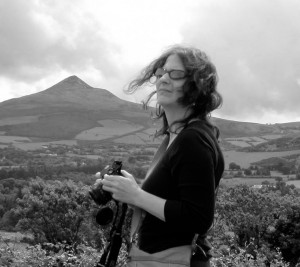 ELIZABETH WILSON is a representational painter based in Philadelphia. Her paintings have often been described as small gems, luminous and having a quiet energy.
Her work has been exhibited extensively throughout the United States, including the Philadelphia Museum of Art, the National Academy of Design, The Butler Institute of American Art and the Asheville Art Museum.  She has been represented by numerous galleries including Gallery Henoch (New York), More Gallery (Philadelphia), Gross McCleaf Gallery (Philadelphia) and Morpeth Gallery (New Jersey).  Her work is held in a number of public and private collections that include the Woodmere Art Museum, The State Museum of Pennsylvania, The Art Bank Collection of the U.S. State Department and the Pennsylvania Convention Center Art Collection. Private collections include filmmaker, director and producer Sir Ridley Scott; urban planner, designer, author and preservationist (The Townscape Institute) Ronald Lee Fleming and the late Jerry & Marian Locks (Marian Locks Gallery, Philadelphia).  In 2009 a Retrospective Exhibition of her work spanning three decades was held at the Lawrence Gallery at Rosemont College in Pennsylvania. She was an art educator in Philadelphia at various universities/colleges. Workshops include The Art Students League (New York) and JSS in Civita (Jerusalem Studio School / Italy, where she also had an Artist Residency). Reviews and interviews of her work have appeared in The Philadelphia Inquirer, ARTnews Magazine, Philadelphia Magazine and Painting Perceptions.
While a student at PAFA (Pennsylvania Academy of the Fine Arts) Elizabeth studied with Joe Amarotico, Arthur DeCosta, Sidney Goodman, Tony Greenwood, Homer Johnson, Ben Kamihira, Jimmy Lueders, Elizabeth Osborne, Bruce Samuelson, Lou Sloan, Roswell Weidner, among others.
Primarily a painter of landscape (though also known for her figurative work), Elizabeth's work has always been a direct response to her environment, largely inspired by travel. She works from a combination of direct observation, memory, visual reference (studies, sketches, photographs) and imagination. The work embodies a strong sense of time, place and visual harmony achieved in part through careful editing and at times shifting towards abstraction. Her most recent work begun during the pandemic and straddles the vast horizons of the Italian landscape of the Roman Campana (where Corot and Turner made pilgrimages) to the closely observed tapestries of the leafy wooded landscape closer to home.
Her ongoing series of small paintings began in the mid 1990's when she returned to England as a working artist. Her first visit twenty years earlier cemented the trajectory of her life as an artist. She returned to the UK frequently often traveling solo, searching for new experiences and visual stimulation; visiting art museums, historical and archeological sites, discovering small villages and their dramatic surrounding topographies. She has painted in Northumberland, in and around London, the Cotswold's, Great Malvern, the Lake District, Wales, and from the nearby regions of Scotland, particularly outside Glasgow and Ireland. Other places lived or explored that were fertile sources of subject matter or inspiration include parts of Europe, the Middle East, Nova Scotia, California, Florida, New Jersey, New York (particularly the North Fork & Hamptons), Maine, Martha's Vineyard, Rhode Island (Newport) and her hometown of Philadelphia where she lives and works.
To view selected examples of her paintings, click on the artwork menu above.