About the Artist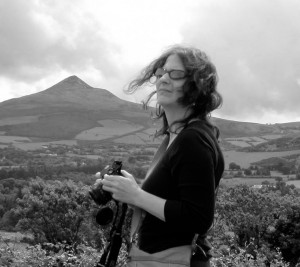 ELIZABETH WILSON is a representational painter based in Philadelphia. Her paintings have often been described as small gems, luminous and having a quiet energy.
Her work has been exhibited at The Philadelphia Museum of Art, The National Academy of Design in New York, the Butler Institute of American Art in Ohio, Gallery Henoch in New York and the Asheville Museum of Art, North Carolina. Since graduating from the Pennsylvania Academy of the Fine Arts (PAFA) in Philadelphia, she has exhibited extensively throughout the United States. Elizabeth's work is included in permanent collections here and abroad, including the Woodmere Art Museum, The Art Bank Collection of the U.S. State Department and The State Museum of Pennsylvania. In 2009, a Retrospective exhibition of her work spanning three decades was held at the Lawrence Gallery at Rosemont College (Pennsylvania).  A long time university arts educator, Ms. Wilson taught fine art and architecture students in Philadelphia.
While a student PAFA, Elizabeth studied with Ben Kamihira, Sidney Goodman, Elizabeth Osborne, Bruce Samuelson, Arthur DeCosta, Roswell Weidner and Jimmy Lueders, among others.
Elizabeth's work has always been a direct response to her environment, largely inspired by travel.   The majority of her work is landscape, working from direct observation and experiences with the subject; working from memory, visual reference and imagination. They embody a strong sense of time, place and visual harmony achieved in part through careful editing and when necessary, to near abstraction.
Her ongoing series of small paintings began when she first visited the northern regions of England in the mid-1990′s. Elizabeth's first experience in the UK was in the mid-1970′s and had an enormous impact on her and her future work. She has returned often, painting in Northumberland, in and around London, the Cotswold's, Great Malvern, the Lake District, Wales, and from the nearby regions of Scotland, particularly outside Glasgow. She continues working on paintings inspired by a trip to Ireland in the late 2000's, Paris and recent visits to the North Fork (Long Island, New York).  Wilson's work also includes paintings from California, Martha's Vineyard, Maine and Philadelphia where she currently lives and works. Primarily a painter of landscape, Miss Wilson is also known for her figurative work.
To view selected examples of her paintings, click on the artwork menu above.